Inkscape Roughen Filter
Publish date: Jun 2, 2022
Last updated: Oct 21, 2022
Problem
I commonly use the Roughen Filter to make my artwork a bit "hand drawn". However, Filters commonly move pixels around, and any pixels that fall outside the bounding box of the original shape will not be rendered.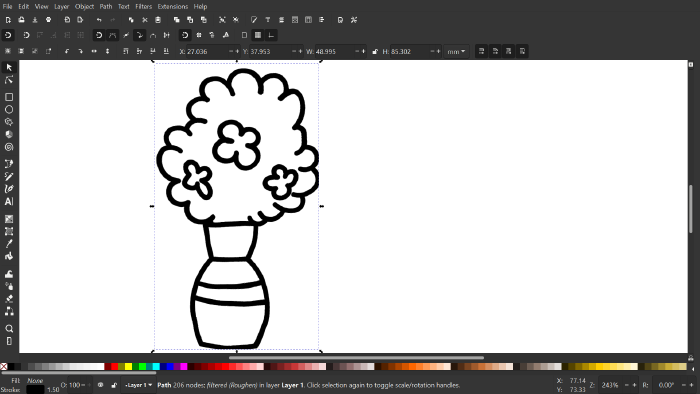 Roughen Filter
In this post I'm going to show how to adjust Filters region to prevent the clipping.
To get started, create a path and in this particular post we'll add the Roughen Filter. (Menu > Filters > Distort > Roughen)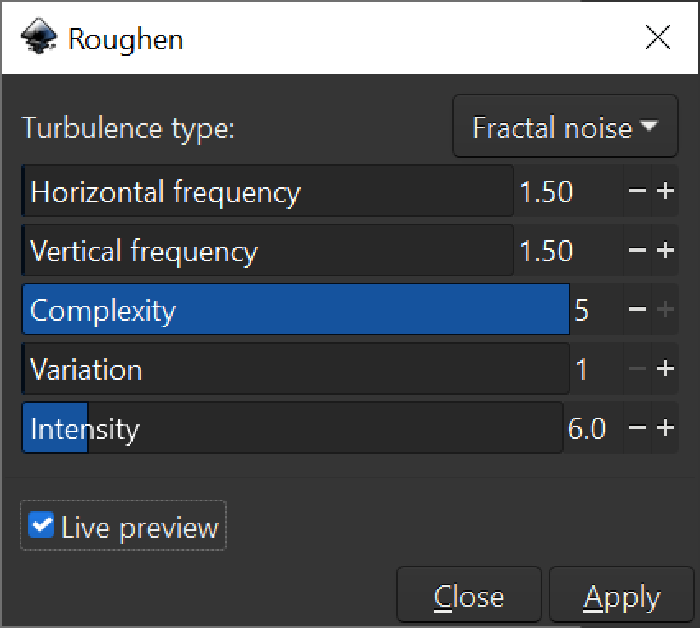 Solution
To fix the problem, open Filter Editor Dialog at Menu > Filter Editor > Filter General Settings. Untick were there's a check box for Automatic Region and adjust accordingly.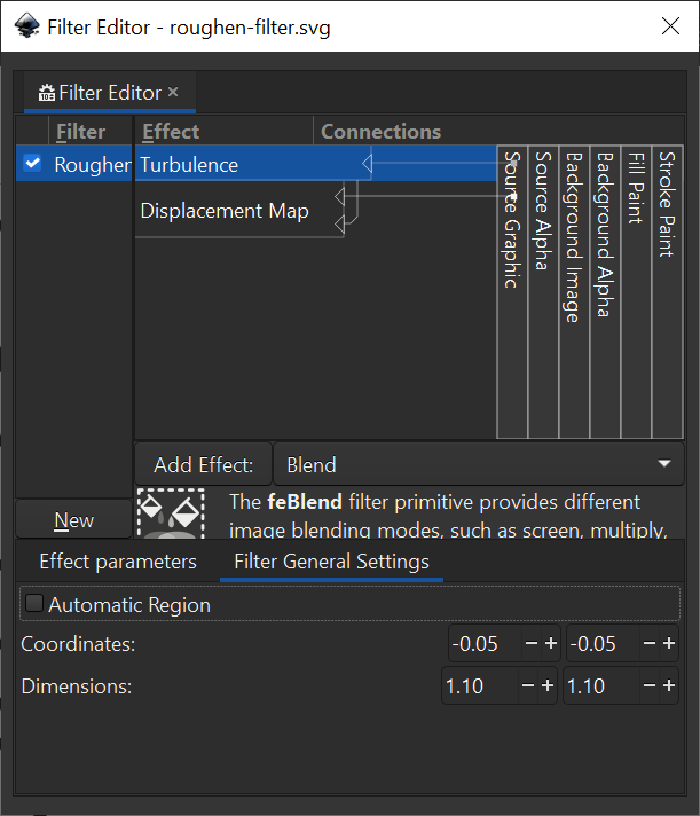 Result